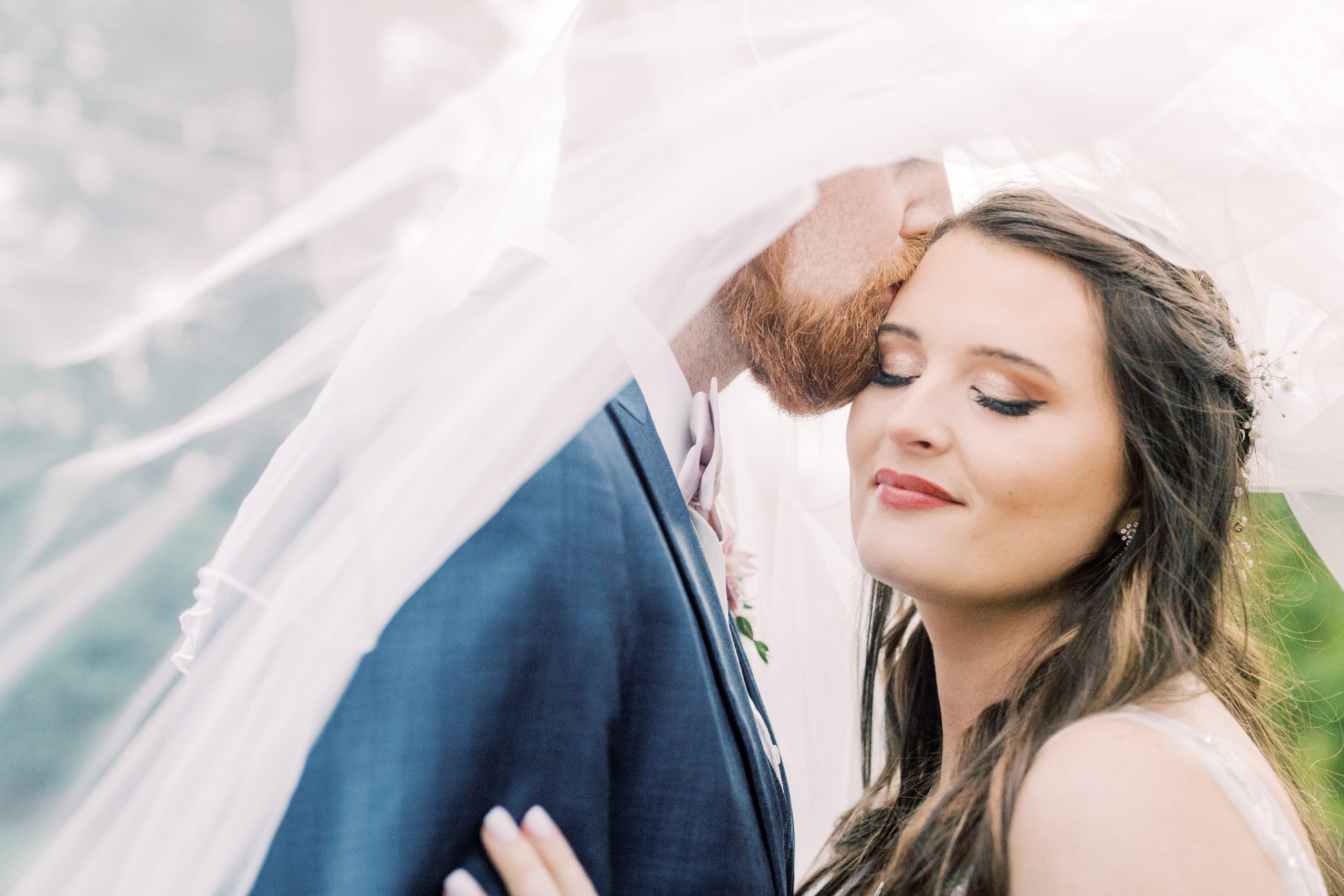 Holly and Jack, like many folks this year, had a few plan changes as they worked around Covid this year, but thank goodness for the STUNNING outdoor venue, Viewpoint at Buckhorn Creek, here in Greenville, SC. Katie Williams Events nailed the entire wedding as always, and every detail was perfect.
Speaking of Viewpoint at Buckhorn Creek, this place is absolutely gorgeous. It has those dreamy cottage core vibes while also being elegantly manicured for events. You can tell a LOT of thought has gone into the plant life here, and if you follow me on Instagram, you already know I have a plant obsession, so I was basically in Heaven.
Pandemic precautions, but make it wedding chic.
It doesn't get much better than a tented reception. I ALWAYS adore clear tents for weddings! This one was no exception. The colors absolutely embodied that late summer/early fall feel, especially with the changing leaves surrounding the tent. We're so lucky to be in the foothills where fall colors sneak in early for Greenville, SC weddings.
I am absolutely OBSESSED with this cake! The Cake Smith created a work of art, which perfectly complemented the fall colors around Viewpoint at Buckhorn Creek.
One of my favorite parts of a wedding day is the time before the wedding, when everyone is getting ready. The guys are almost always pretty relaxed (peep the custom koozies and craft beer), and the girls less so. While the images at that time of the day aren't as curated, they're still a really important part of the day's story.
Before her first look with Jack, Holly made time for a first look/reveal with her dad and brothers. I'm so glad she did, because these moments are just so sweet!
Thanks to their planning a First Look, Holly & Jack were able to get ALL of their wedding party photos out of the way before the ceremony, which meant everyone got to the reception much more quickly! Not to mention, a First Look allows a bride and groom to have 10 minutes or so alone together that they wouldn't otherwise get, and it calms a lot of jitters.
A lot of people worry that a First Look will ruin the emotion when the bride comes down the aisle, but I'm just going to leave these photos here as proof that that isn't the case.
That face you make when you get to peek into the reception space arranged by Greenville SC 's Katie Williams Events and Top Knots Florists:
Another tidbit of insight into weddings I photograph: when the timeline allows, I love to grab the bride and groom again near sunset for portraits. These usually have a completely different vibe than the ones taken earlier in the day, especially when you have scenery like Viewpoint at Buckhorn Creek!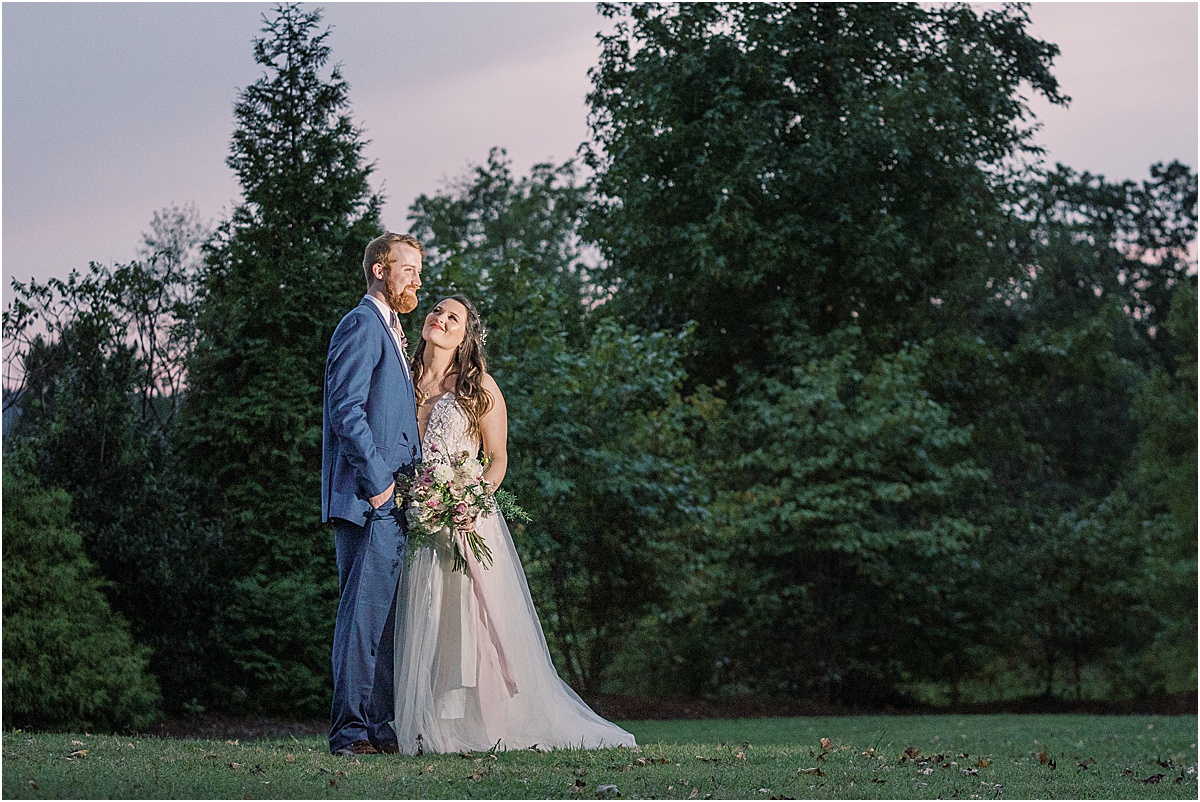 (Not pictured: my second shooter running around with my speedlights...the behind the scenes is always a tad less calm than the photo appears!)
After portraits, cake cutting, and toasts were done, Erica Berg's Creative Music Solutions got the party rolling, and I can't help but share a sampling of the many fun reception shots (I seriously love a fun reception):
Holly and Jack, thank you for letting me capture your wedding day! I wish you guys all the happiness and joy that your wedding embodied!