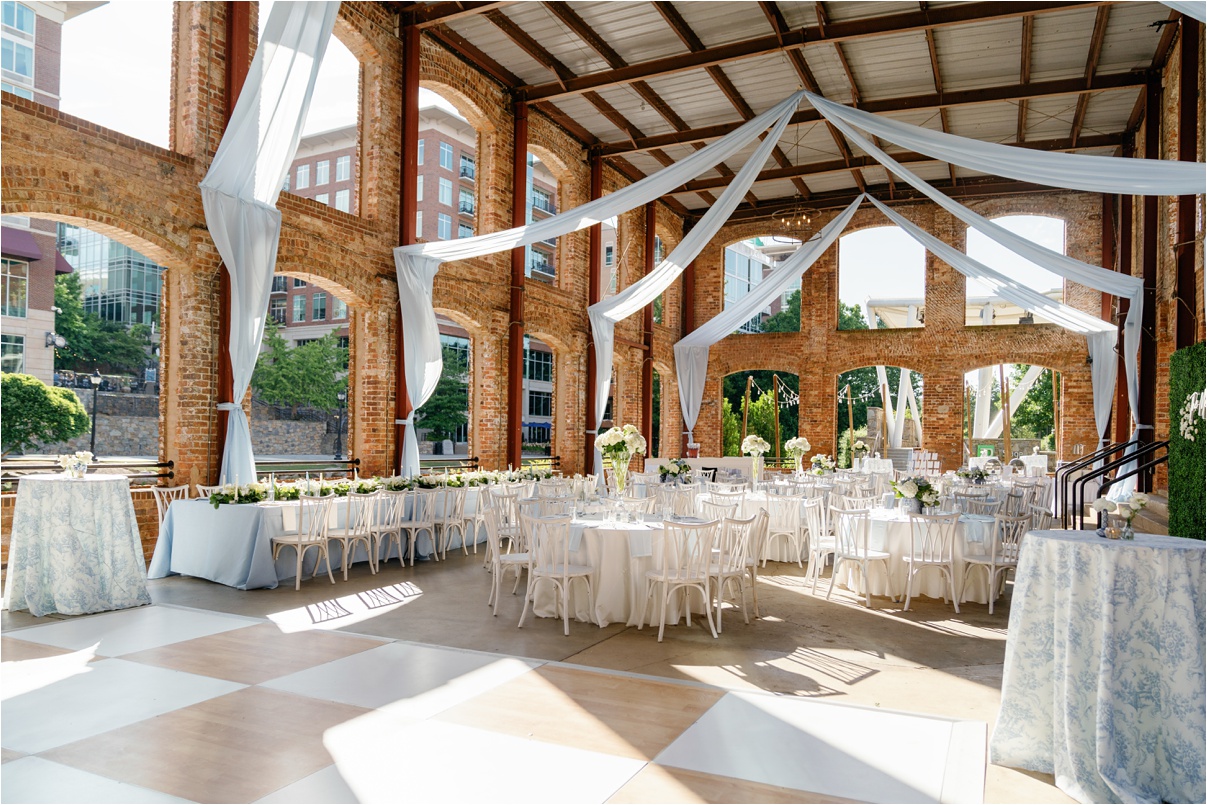 There is no shortage of luxury wedding venues in Greenville, SC, and Rebecca and Tristan know that firsthand. With K Elizabeth Co as their planner, they were in great hands, and this Furman ceremony with Wyche Pavilion wedding reception was perfect...even on one of the hottest days this summer.
Being a fly on the wall for a first look is one of my favorite moments of a wedding day. Just look at the range of emotions between Rebecca and Tristan! First looks are a great way to get time alone together before all eyes are watching you come down the aisle. This one was extra sweet, right outside their Daniel Chapel ceremony at Furman University.
HUGE shoutout to the folks at Richard Film Lab for the fantastic film scanning and developing they do! Film photographers, if you haven't tried Richard yet, you need to!
We worried that Furman's rose garden would be wilted in the middle of the day in June, but it was showing out just as beautifully as one could imagine. I was extremely thankful that these guys allowed plenty of portrait time on their wedding day. When you're working with your luxury wedding planner, please always make sure to allot enough time for portraits, especially if you're getting married on a large property. These are the most important photos taken on your wedding day!
Of course, as usual, K Elizabeth Co created a stunning reception space out of the blank canvas that is Wyche Pavilion. Being right in the middle of downtown Greenville, beside the river, is an amazing location for your luxury wedding.
Maybe it's the southerner in me, but I am such a sucker for classic blue and white! Rebecca actually contributed much of the decor herself, from her own collection. I will just keep pretending I'm not jealous of her blue and white vase collection...but we all know the truth!
Even after arriving at Wyche, Rebecca and Tristan allowed for more portrait time. I honestly can't put into words how happy that made me! I always want to capture every single portion of your luxury wedding day without any of us feeling rushed, and this timeline was perfection.
There are few things as exciting as a dress that twirls and a long veil!
After portraits, it was time for these two to celebrate with their family and friends! As you can clearly see, everyone had an absolute blast, thanks to Crystal Clear Band, Brick Street Cafe, and Larkin's Catering.