Springtime in SC is always beautiful, but you'd be hard pressed to find anywhere where it shines better than in downtown Greenville, SC! Falls Park on the Reedy River is one of the most beautiful parks in our state, so when Jill and Will asked me for recommendations on the perfect place for their engagement portraits, I jumped at the chance to invite them to Greenville. I love working near my home here in the upstate as much as possible (check out this Furman bridal session and Glassy Mountain wedding for a couple other posts featuring favorite spots in the Upstate), and I'm always thrilled when my clients enjoy this area as much as I do!
We really lucked out for Jill and Will's engagement, and the weather was amazing. The sun behind Mary's Cottage just hits the park perfectly, and I swear it seemed like every single flower and tree was showing off on this day! 
It's hardly a trip to Falls Park without a stop by the Medusa Tree on the edge of the park, right next to my high school alma mater, the South Carolina Governor's School for the Arts and Humanities.
After a quick wardrobe change, I took Jill and Will across Liberty Bridge (they were totally freaked out about how it sways and bounces a bit as you walk across!), and then we left Falls Park and headed towards Wyche Pavilion, next to Larkin's on the River near the Peace Center in Greenville. I love this area, and I love how walkable downtown is. We moved from the park to the "city" in a matter of 5 minutes!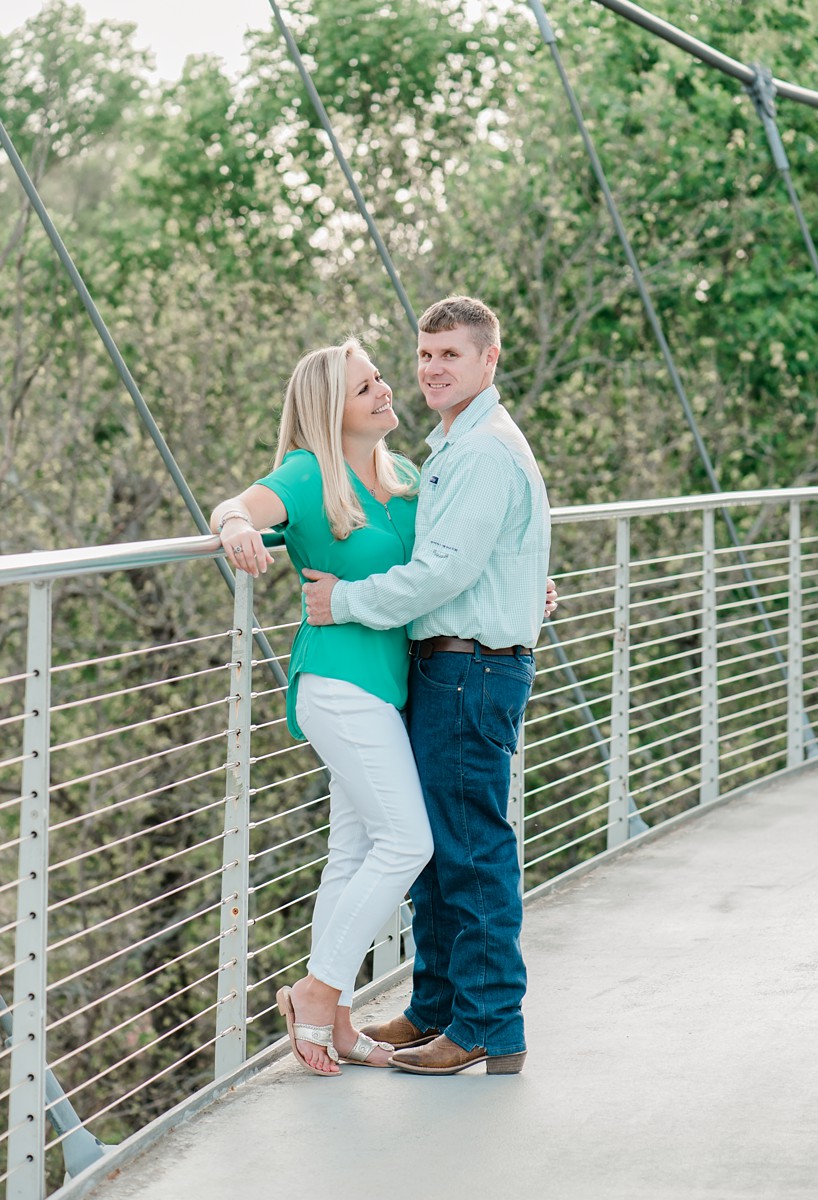 Let me just say, if you're not laughing and dancing in public during your engagement session, then you're doing it all wrong! We had a blast shooting Jill and Will's engagement session in Greenville, and I loved showing them some of my favorite spots in downtown. Now the countdown is on until their wedding in August, and I can't wait!