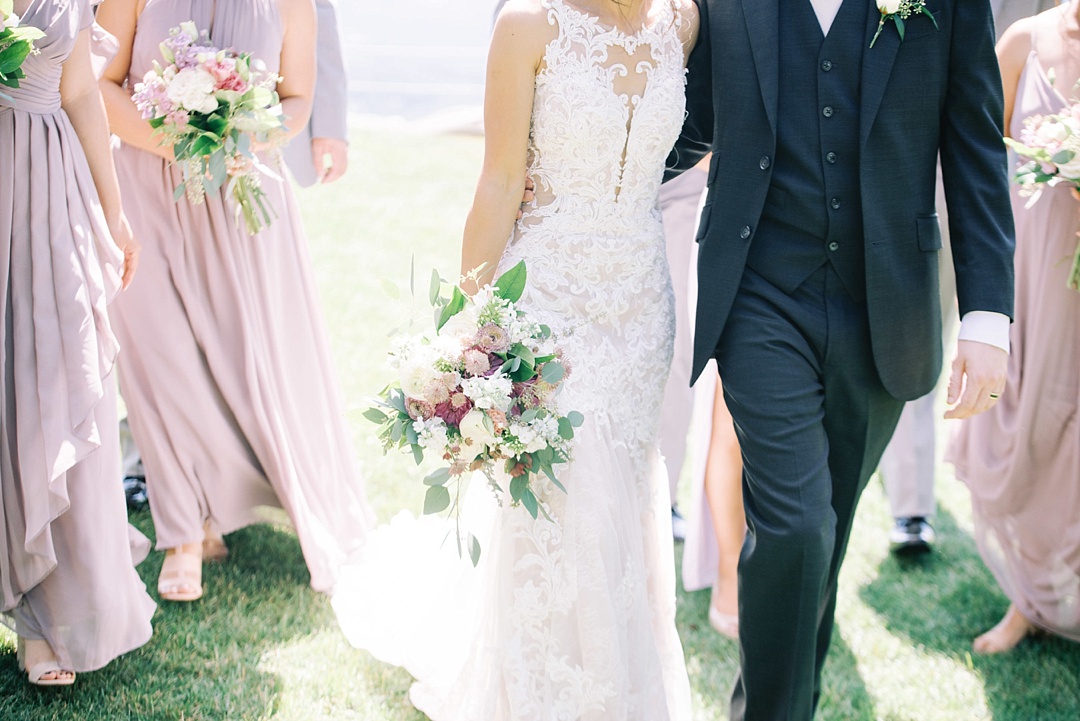 Late summer weddings tend to be miserably hot, but as soon as I heard Sheelah and Ryan were planning theirs for the Cliffs at Glassy Chapel with brunch, I was intrigued! If you're going to get married on Labor Day weekend in the south, cliffside at 10am is definitely the way to do it. With Upstate I Do handling the planning, I knew it was going to be a great one (as if their epic engagement sessions didn't already prove that!).
Sheelah and Ryan are both physicians, and while they met here in Greenville, their families live all over the place, so they chose Labor Day weekend to give everyone time to get here from as far as California and the Philippines to celebrate with them. During their Catholic ceremony and through the prayer at the reception, Sheelah's Filipino heritage was infused into the ceremony with traditional coin (arras) and veil ceremonies performed by sponsors.
The other major theme Sheelah and Ryan chose for their Cliffs at Glassy Chapel wedding, was centered around their love for travel, hiking, and art here in Upstate SC and western NC. In Sheelah's words, "Our wedding is unique because of the mix of Nature and Art: the beauty in nature as seen in our South Carolina mountain setting and the beauty of art created by local artists in the form of watercolor painting, sketches, pottery, and jewelry incorporated throughout our wedding journey."
With their carefully curated details and a wedding reception that mimicked a lush secret garden, every detail of Sheelah and Ryan's love of beauty was as evident as their love for each other! Family and friends enjoyed not only an incredible, delicious cake which was suspended in mid-air, but also an Asian noodle bar, dumplings, a creperie station, and tons of dancing and laughter (courtesy of Justin Reid with Uptown Entertainment, and Palmer Dance Studio for the bride and groom's dance lessons!). It was very clear how much this couple is meant to be together just from the amazing way their families spoke about them and to them, and I feel very blessed to have been part of such an incredible day!