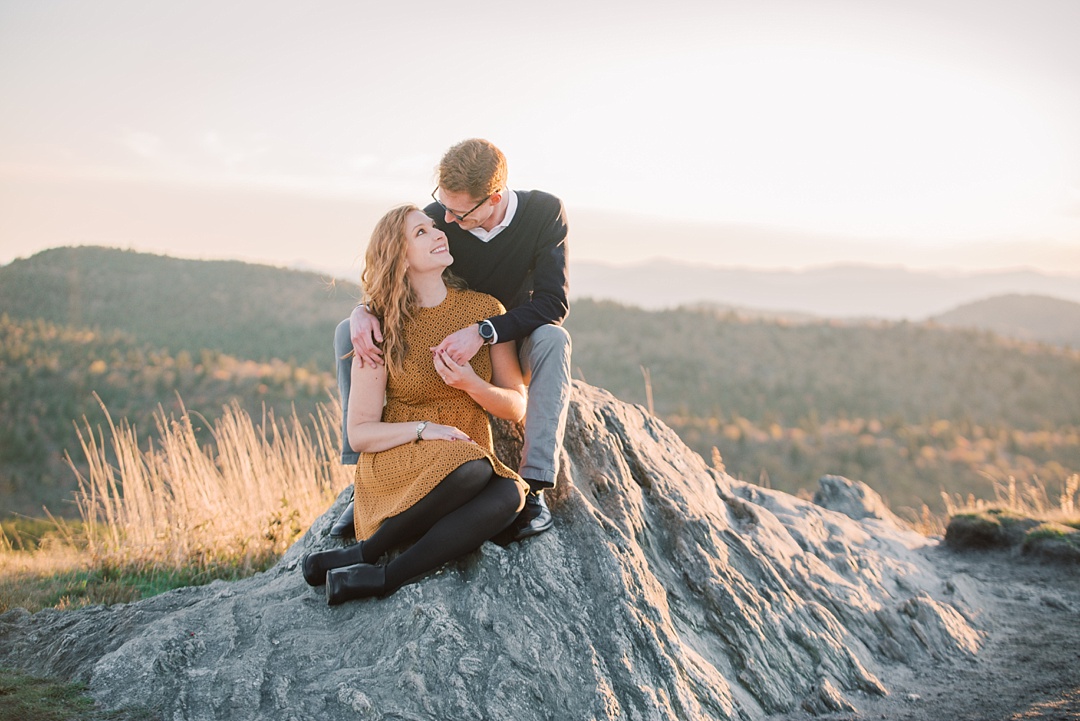 Being a Greenville wedding photographer, only an hour from the mountains, means that portrait sessions can easily take place in the city or in the rugged outdoors. Asheville mountain engagement sessions are always fun, and of course, what better time to shoot than in fall!
Every season has its perks (except winter...bleh), but there's just something about fall that I love extra. Maybe it's the fact that it finally cools down after we've suffered 4 months of summer, or maybe it's the frenzied rush I feel as the leaves start to change, knowing that there are only a couple of weeks of peak fall color to enjoy. Regardless, I get super excited when my couples want to head into the mountains for a little trekking and a LOT of gorgeous color! Last week, Jenny and Daniel met me in the Pisgah National Forest for a session that will go down as being one of my absolute favorites.
We really lucked out, and the weather was perfect for sweaters and lots of cuddling. On the hike up to Black Balsam Knob, you first go through a dense forest of pine trees, and I could not resist the stunning light streaming through the branches in the late afternoon! The rest of our Asheville mountain engagement session had more direct, intense light, and I have to admit that I honestly love both.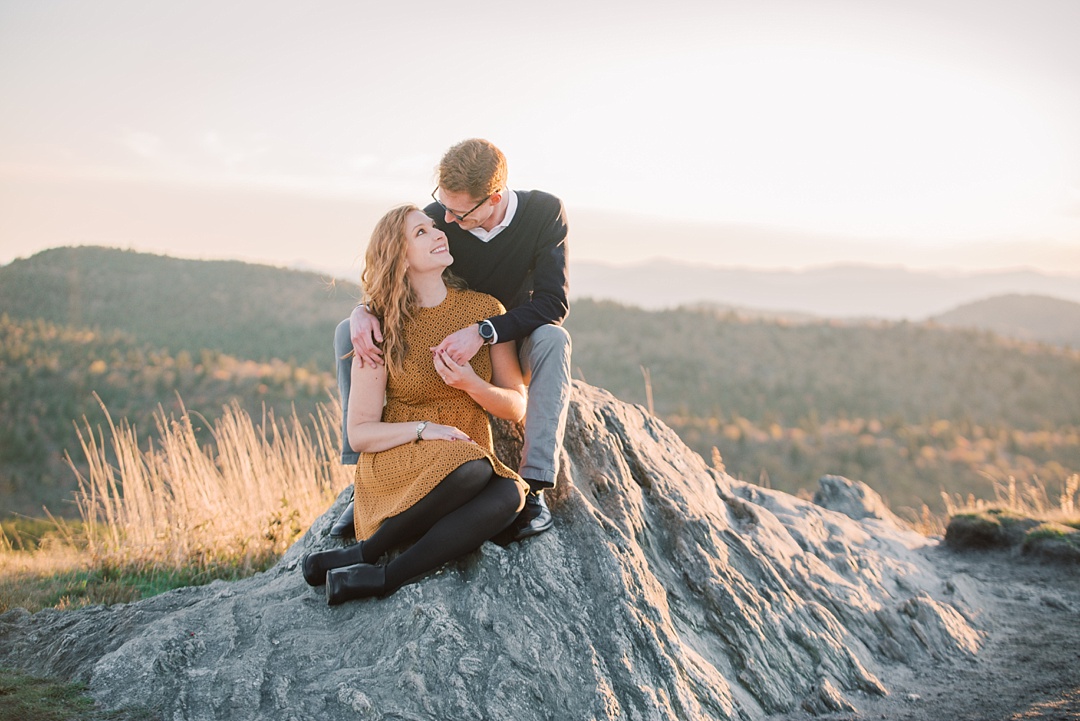 This light right here 👆🏻is what makes heading out of town for a session totally worth it.
As the sun set, the colors surrounding us changed every time we turned around, which made the hike back down just as exciting as the hike up.
Needless to say, you're never going to hear a complaint from me about heading a little ways out of town for an epic engagement session like this. 😉